Ally: I wish I had a post for you, but I spent my blog writing times fighting with people on the Internet as people in their thirties are prone to do. So, I'm throwing out a few random thoughts to help kick off your weekend. Waste time with me!
Doc Martens – The Aimile
I have been dreaming of these night and day for the past month which usually means the next step is removing my husband's credit card and ordering online in order to make all my dreams come true. I would wear them on my wrecking ball like this.
Bruno Mars really did it this time
I have a high tolerance for bullshit when it comes to my pop music videos. With that said, even I couldn't stomach this song/video. Bang, bang Gorilla? Snort.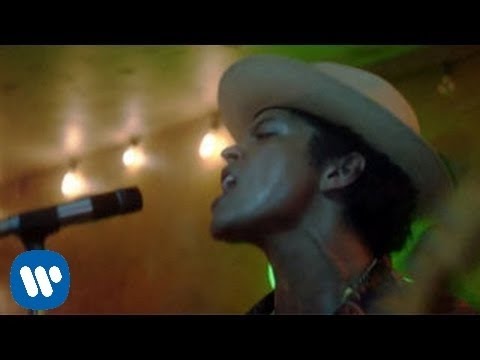 Another fashion line that I'm too old for
Where was Sabo Skirt when I was in my twenties doing inappropriate things that required adorable outfits?
Source
Such a missed opportunity.
Adam Levine Sexiest Man Alive
I'm not upset about this. I have shit taste in men (except for my husband!), you know this about me already. Do I think he's the sexiest man alive? No. But Yelawolf is busy touring so he couldn't collect the win.
Crappy Pop Video of the Week
Loving Ellie Goulding right now.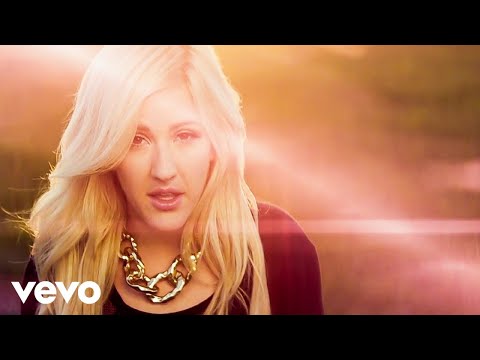 Have a great weekend, guys!
L-A: So the stars aligned and Mercury remained in retrograde and were due for a full moon or some junk, because this is probably one of the few times when I'm going to say this on Friday Favourites: I totally agree with Ally!
Not on the weird looking skirt or Adam Levine. Not at all. But on the Doc Martens. A second hand store in my neighbourhood posted a picture of them recently in my size and if they're still there, I will take as a sign from the heavens that I should own a pair. The only thing stopping me from running out to buy them is the nagging thought: can I pull them off in my mid-30s? I worked it (with questionable results) the last time around in the early-90s. So can I do it this time. Let's have a poll!
I feel like the lack of baggy, high-waisted jeans this time around is going to work in my favour.
Anyway, the other favourite this week is also a surprise: Pharrell Williams. I usually don't have much time for him. And I actively boycotted Blurred Lines this summer, refusing to enjoy any moment of that jam. But this? This is just so goddamn delightful.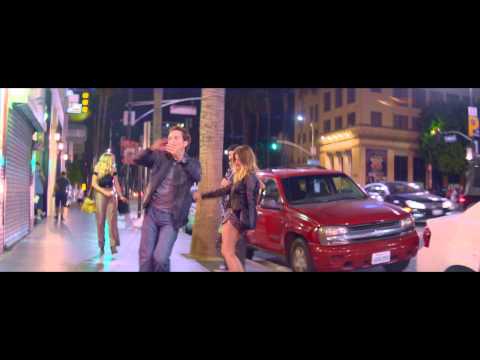 It is 100% worth it to go watch the 24 hour video. Just pop in and out all day. Trust.
Ally: Are you unemployed and looking for a thankless job that pays you no cash money? Search no more! I have just the self-absorbed arsehole to fill your employer needs.
That self-absorbed arsehole is yours truly, and I'm completely adorable over email (where we would base all of our communication since I hate the phone and leaving the suburbs consists of ten years in planning). The job opening is personal assistant to my hair, where you are basically responsible for making all decisions in regards to each and every strand of locks on my head. I need the help, friends. It's obvious I cannot make decisions on my own anymore. Here's a rundown of why.
1. Sometimes I think I should get red highlights.
Let me show you how that turned out…
Do you see highlights? I see fire engine red hair. Which…fine…but that's now what I went in for. I can be convinced to do anything when it comes to my hair. My current hairstylist had a nightmare in front of her trying to repair this colour decision.
2. I promise myself I will never get bangs again.
Hey, loser! Waving right back atcha! How those bangs treating you?
Oh, right! The side braid. Which comes into effect approximately two weeks after you chop your bangs off and remains in place for approximately two years after you chop your bangs off until you decide to chop your bangs off again. Also in the "real-life-bangs" style rotation is this lovely up-do…
I think this was the red fading out? Or maybe I decided to go "back to my natural colour of brown"? Whatever the hair situation, clearly it called for wine.
3. I'm tired of my top-knot. I need a snazzy style!
Let me be very clear here. This is no fault of my stylist. I love her, she's perfect, the cut is perfect; however, I am not.
I went in and declared myself to be 100 per cent responsible for my postpartum hormones. I'm not 100 per cent sure that was a good call, but it was mine to make. I was determined to get short hair. I was going to look like this:
But, Ally, you all shout. You are no supermodel. No matter, I reply. I shall chop it off anyway because in my head I look entirely different than what the mirror tells me.
At first, I looked fabulous. Mostly because my hair stylist is fabulous.
And you know, there are days that I can sort of rock it out…
For the most part though, I am experiencing what every single person who cares about me told me I should expect: Short hair is not for the faint of heart or people who are too lazy in life. Also? I am hair style challenged. Meaning my hairstylist can spend hours with me showing me how to curl my hair with a flat iron or style my short hair without requiring a blow dryer and I will Still. Fuck. It. Up.
To Sum: Nothing but a top-knot.
The predominant role of my hair employee is to keep his/her eye trained to my Pinterest page. If they see anything that deviates from the following, they need to lock me in a room and throw things at me.
Got it? You're hired.
P.S. I found a photo of my "perfect" hair. I'm so sorry to have hurt you 2011 hair. Rationality was never my strong suit.
L-A: So, it's Friday and Ally has been waging a war against stomach flu bugs lately, which means she's probably already halfway into a box of wine right now. So let's see if I remember how to do a proper list of favourites.
Vote for me? Please?
Yeah, it turns out I'm not too proud to beg. I want your likes to help me win a trip.
Here's the story: I took this photo of Montreal about 12 hours after I had driven through Montreal to move the husband to Ontario for the year. It's kind of the start of a year of major upheaval in my life. It's also the year where I started to drink way more wine. This may or may not be a coincidence (I just like to think it was the year my palate for wine was refined and I learned the difference between "fancy wine with friends" and "acceptable Friday wine for binge watching Doctor Who/House of Cards/Whatever").
But here's the thing, if I win, I'll let you guys (along with family/friends) have a vote in whether I go to NYC or Chicago on Porter Airlines (I haven't been to NYC in over 10 years and I've never been to Chicago).  And if I win, I will bring back some kind of small souvenir that will go to one of you. No idea what that will be. A snow globe? A tote bag? Something you'll actually want? Who knows! I need to win first and then go on a vacation. So please, vote for me. And ignore the bit that says "voting closes Nov. 4″, because it's not actually true.
Winter wear
I'm not really dealing well with cold right now. This is probably because I rarely leave the house, what with my commute being only slightly longer than the walk from my bedroom to the office because I need to go downstairs for coffee. Anyway, I bought this hat at Aritzia recently because, you know, it's effing cold and there is snow on the ground (snow! that is not okay!).
And while I still really, really hate the cold, I do love how this hat hides all the bad hair days. Google hangout for work and your hair looks bad? No problem! Cover it. Google hangout for work and you haven't had a shower yet? No problem! Cover it! House is drafty? No problem! I'm wearing a hat for 12 hours! (The only trouble is, that hat cannot come off after hour two. It does my hair no favours).
Also, how is that hat even remotely military in style? What military wears slouchy, waffle knit toques? Except maybe this one.
source - Kate Beaton (more Hipster Battalion here)
Aritzia, I'd say you and your military are on crack, but I feel like Rob Ford has really changed that phrase.
Jumping on the accessories bandwagon
Herschel, I am joining the masses and totally buying one of your bags for work travel.
Mostly because getting on the GO Train in the morning with a polka dot duffle bag is, quite frankly, a little embarrassing. I look like the kid headed home from school for the weekend with her laundry. I just want to look like a grown up already.
Jams on repeat
I literally can't get enough of Islands new album, especially Becoming the Gunship.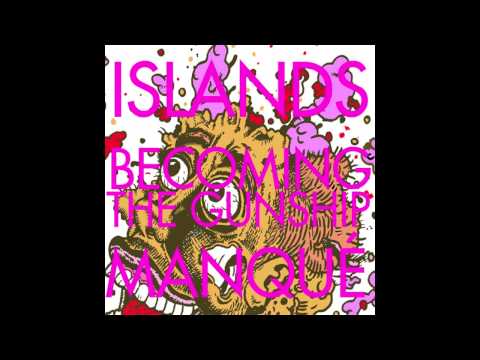 And you really have no idea how sad I was to be in Kitchener while Islands was playing a free show in Halifax and then Japandroids had a show later that night. A lot of feelings that evening.
I'm also digging Lorde lately. Royals isn't my favourite, which is why I'm going to go with a video for Tennis Court.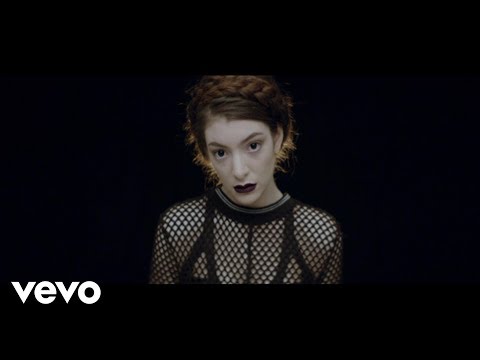 Except I am so not digging this grown up Wednesday Addams thing she has going on here. It seems a little try-hard. Whatever. I dig the song.
So that's my favourites. How about you?
Crappy Pop Video of the Week

December 2013
M
T
W
T
F
S
S
« Nov
1
2
3
4
5
6
7
8
9
10
11
12
13
14
15
16
17
18
19
20
21
22
23
24
25
26
27
28
29
30
31

Archives

Categories

Like Box

Error: Twitter did not respond. Please wait a few minutes and refresh this page.