Ally: Happy Friday, everyone! The sun is peeking out in Halifax today, which makes it look as though maybe, just maybe, we might see spring after all.
The Parlour
This winter has been impossible. And endless. I've sunken into the suburbs more than ever. With two kids, and a home office, it's tough to travel into The Big City of Halifax for personal grooming appointments, which means I've had to find a hairstylist closer to home so that I could get my hair done and be back with the baby or at my desk within two hours. I know all my fellow parents out there understand this conundrum. Luckily, someone pointed me in the direction of The Parlour, which has been around for a while now but last year opened up new space off of Larry Uteck. I saw Jenna on Tuesday night for some foils, and am super happy with the results. They're a small team of three, and they offer a wide range of services. It's not the cheapest place, but since hair is sort of important to me, I don't mind the investment.
Also, Jenna gave me a blow out that has lasted perfectly for two days. I may never wash my hair again.
Speaking of under-eye circles, Jenna told me about an under eye cream I'm determined to secure. I've tried EVERYTHING under the sun to combat the dark circles that I have even when I am well-rested (which last happened in 2008 one day in August). Apparently, Armani makes a great product that you can buy at Holt Renfrew. Toronto and Montreal people, hook a friend up.
Actually Decent Pop Song that I have to Share
Now that I am back at work (in my home office in the basement while my husband is on two month parental leave with our baby), I've been able to spend more time listening to crappy pop music on my laptop. You'll be pleased to know the song I am sharing today is not crappy at all. Have you heard of JRDN? Real name is Jordan and I went to the adjacent high school as him. All of my friends took turns having a crush on him and I'm pleased to say that we "talked" on the phone once. He's a super talented man, and he represents Halifax proudly. This single is some serious R&B.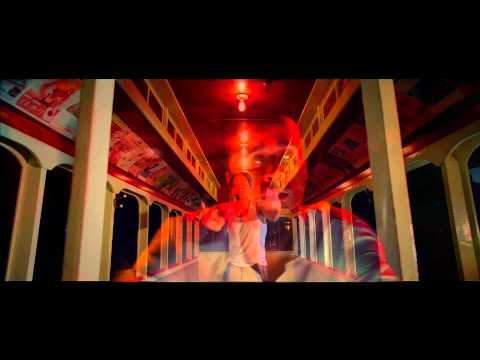 Have a great weekend!
L-A:  Guess what you guys? We turned five today!
I know. We don't look a day over four.
But it's true. We've been blogging since it was a little bit weird to say you had a blog. Since Obama's first trip to Europe (it was good one) and blogging for us was "cut and paste your tweets". Since we thought we could actually blog five days a week. It's been 833 posts, 266 ridiculous categories (which kills the librarian husband's soul a little), and 3,818 comments from all y'all. All for endless talk about our hair, celebrities we love and hate (still hate you Andie MacDowell), random style icons, French Figure Skating judges,  and crappy pop videos (so. many. crappy. pop. videos.).
I know that the past year has been a rough one, what with moves, new babies, new houses, and we haven't been blogging like we used to. The year kind of looked like this for us.
But we still want to thank everyone who's been with us for the past five years. Husbands, friends, interns, guest bloggers (also, to the random guest bloggers who email us: it's still no. No you can't write for us and fill posts with links to whatever) and readers. If we could give all of you boxes of wine, we would!
Also big ups to Haligonia and Stylelist Canada for thinking we're rad. And Joel Plaskett, because we did totally steal the name from his song. So thanks for that Joel! We probably would have been "Ally and L-A's Totally Rad Fashion Blog" if it weren't for you.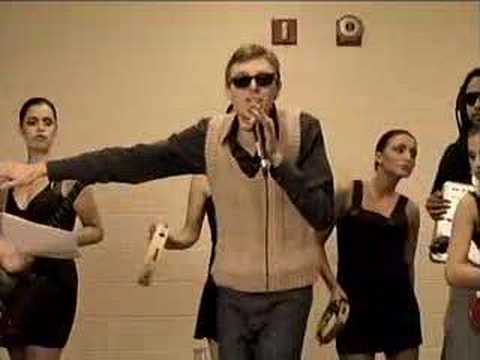 No idea what will happen over the next five years, but it's pretty damn rad we made it to five.
Ally: I too dedicate this birthday to all the rando guest bloggers who want to write about second-hand cars on our blog. Tempting for sure when we haven't written a post in weeks, but L-A is right. No.
As we enter into the second half of our thirties (OMG), we're looking forward to sharing all kinds of fun thoughts and information on things like wrinkle cream, botox…actually, fuck it, I'm still going to talk about crop-tops at Coachella well into my eighties.
Thanks for sticking by us. We promise more content from now on. Because we're like the Amy and Tina of the Canadian blogging world and you NEED US.
P.S. It's still you and not me, Blake Lively