Ally: Sorry for the lack of a post today, friends. I'm celebrating my first day of mat leave (without baby) with my husband. We're heading to lunch and the Great Gatsby!
To answer your question, no, it's not possible to over-use that GIF.
I'll be posting more next week now that my schedule will consist of icing my ass and watching Ellen. This is a real thing that is actually happening next week. As for doing anything else?
The things I'd like to discuss on the blog while I'm at home doing nothing except for watching Baby Story include:
Harem pants: Why?
Jennifer Lopez: Why?
Game of Thrones: YES
At home fitness videos: It's happening this summer
Have a wonderful long weekend, we'll see you here next week. Until then, please take the appropriate time to watch this video. Now watch it again. For a third time. And again.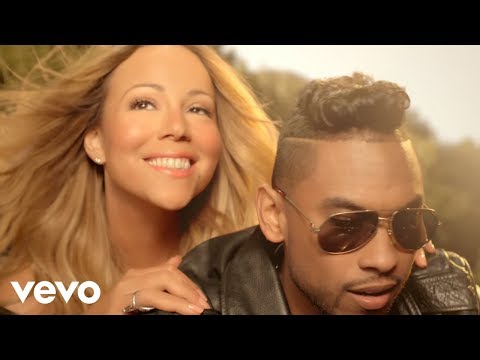 This is what happens when you make a video after indulging in a box of wine. I know this because my home videos of me singing are quite similar, except for the lack of good lighting and photo shop. I need to hire an Intern for that.
L-A: Hi Friday! I love you!
I love doing craft shows, but man oh man, do they ever kill me. You end up working all weekend and then getting right back into a work week. So I'm so ready for a weekend.
On to the favourites:
1. Warmer weather!
I'm wearing TOMS and ballet flats with no socks and it is delightful! I know we're in for a weekend of rain, but I'm so happy that I can stop wearing socks.
2 . But that means I hate all my clothes and I don't know what to wear.
Seriously though. Spring is hard y'all. What the hell am I supposed to wear to work? I had on a cute outfit the other day and by mid-afternoon I thought I might be wilting. I'm not quite ready for bare legs, but everything else calls for tights. What are you doing about this? I know I'm supposed to have answers, but I could use some advice.
3. This piece of internet magic.
I'm pretty sure this is why the Interwebs was created. Well, that and cat videos.
And before you tell me they really are best friends and not bitching each other out, don't worry, I know. That's clearly a non-verbal conversation that went down like this:
April Reimer: WTF? Seriously?

Alex from Happy Endings: Seriously? The Worst.

April Reimer: Mmmhmm. That's what I'm saying. The Worst.
I know Ally and I have made similar faces. Except we're not married to hockey players, so no one broadcast them on the CBC. (Except they totally should).
4. I feel like Ally has been having a hard week, so here's 1997 Fishtank Leo to cheer her up.
This may be the only time in the history of Paul Rudd when no one swooned in his presence.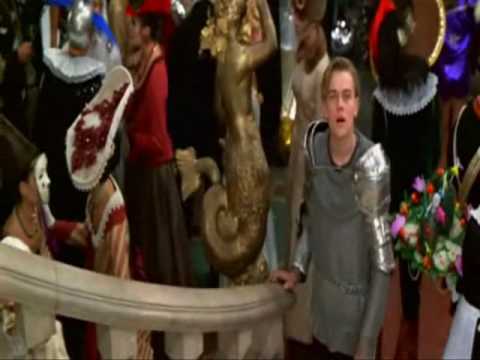 The video is super cornball editing, but does that really bother you?
5. Speaking of Leo, Gatsby is happening
I know. I was beginning to wonder if it was an elaborate joke. But no, it opens today and in 3D. I can only hope it will be amahzing and full of gif worthy Leo moments.
Is it weird that I hope for gifs?
Ally: Let's start right off with the bitchface as raised by L-A above.
R-E-S-P-E-C-T
Due to a higher than normal range of emotions these weeks, after posting this on my Facebook page yesterday I have to say I was almost offended at the suggestions I was not able to accurately interpret the above bitchface exchange. Girl, please. I've been reading bitchface before you ever met Dr. Seus.
Bow down, bitches.
Sienna wins the everything
For years, people (read: L-A) have been questioning my infatuation with Sienna Miller. I don't understand why. Especially as she is the only one that can read an invitation and understand that punk does not mean dressing up like a  prom queen in North Dakota. Hi, Gwyneth!
Sienna owned punk. She was going home with the leader singer of the punk band (I don't know any punk bands so just insert a name here). Sienna won.
Gwyneth actually had the audacity to call the 2013 Met Ball a hot, sweaty, overpopulated mess. You don't likey, Gwyn? I'm sure Anna Wintour can take care of that invite you would have gotten for 2014.
Crappy Pop Video of the Week
It's been a while since a video has moved me so deeply. I'm not a Robin Thicke fan, like, at all, but I am a huge lover of all things T.I. (I actually call him TIP, cause that's his original acronym). That man is lovely. Very attractive. I would watch his reality show all the days.
This all brings me to the Crappy Pop Video of the Week. I'm not sure what's going on here beyond three grown men embarrassing themselves deeply. There's a number of comments on this YouTube video that accurately express anger over the way the women are depicted in this video ("death to feminism" being my personal favourite), but seriously ladies, we don't need to worry. Nothing is being debased more than Robin Thicke's hair here. Don't make me talk about his sunglasses.
Sad, really. Cause this is an amazing beat. Imagine what Solange could have done with this?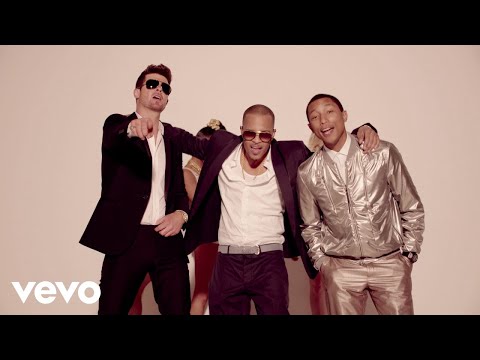 Also, what up with the bad dancing? I could have done a better job dancing in those saran wrap outfits while nine months pregnant.
Hooray for Mel and her feelings on shoe shopping – here's a guest post for y'all! I'm pretty sure we can all pick up what Mel is putting down about her adventures at the mall. 
One fine, sunny day I embarked on what should have been a simple mission. Head over to the mall and procure a new pair of black flats. Easy.
Braving cross town traffic during rush hour; with the sun in my eyes, and the wind in my hair, I pulled into the parking lot.
A wealth of choices awaited me. The bland generic store fronts of your typical suburban mall beckoned. The stench of cheap fabric and French fries filled my nostrils as I struggled to remember to breath deeply and calmly.
As I sat on the bench at the first store waiting to slip my tired, battered dogs into my potential golden slipper, so much time passed that I actually wondered if some horrible fate hate befallen the unenthusiastic sales associated helping me. Did a cascade of shoe boxes overturn on her as she was dutifully collecting my size?  Was she back there texting her boyfriend and asking him to pick up a bottle of strawberry-kiwi Boones and some pizza pockets for after work? We've all been there.
Then I began to wonder how long it was appropriate to wait. What was the etiquette on just up and walking away after having sent some poor girl on a fool's errant? I didn't want to be that guy for the day; just another story on how shitty working with the pubic can be. And so, I sat there. Awkwardly and barefoot, until she eventually returned. I politely tried the shoes on, though it was more of a cursory gesture at this point.
Undaunted, I moved further down the bright corridors of my own personal consumerist hell.
Dear high school sales associate. I really dig your platform cheetah print sneakers. However, as somebody much closer to 30 than 16, I really have to accept that these shoes are not an age appropriate, viable option. I did appreciate your legitimate enthusiasm.
To whom it may concern, no, I do not want to buy your glorified cardboard covered pleather monstrosities. That's real great that these shoes are only $30. It's also really great that there are tiny plastic spikes all over them. But I would rather gouge my eyes out with said plastic spikes than wear these shoes in public. Also, I can buy an entire box of wine for $30. Thanks anyway.
Attention – renovations are merely the sartorial equivalent of putting lipstick on a pig. Nice try though.
And so finally, feeling like some beleaguered modern day Cinderella, I entered the final store.
And there they were. The perfect black flats. Not quite matte, but certainly not shiny leather. A slightly pointed toe, but not enough to pinch. Elegant. Understated. A wardrobe staple.
For nearly twice the price of any other pair of shoes I had tried on all day.
Reluctantly and feeling rather defeated, I handed over my credit card.
Crappy Pop Music Video of the Week

Archives

Categories

Like Box