L-A: What up, Friday? You're half way over. Well, you're half way over on one of my computers (fun fact: the two computers on my desk run on different time zones). I'm exhausted from craft show prep (the more things change, blah blah) and feeling like half a human, but here are some favourites:
1. I totally bought a non-striped top. 
Check out this horrible quality image:
Total fast fashion bought on sale (the beauty of 100% polyester is that it won't wrinkle if it lives in a duffle bag for a week), but with the addition of this cuteness, the count of non-striped shirts in my wardrobe is up to two. I think I have a new year's resolution on my hands.
2. Clarifying Shampoo
We talked about this on Wednesday. But I still have a lot of feelings about it. And I ignored the "once a week" rule and used it a second time so I would have pretty, non-gunky hair when I headed into Toronto yesterday.
3. APOTD
I was feeling really good about yesterday's arm party. I ditched the pink one after Instagramming it, but otherwise, I was really into it. (In case you're wondering, from L. to R. we have: Jewelmint, Jenny Bird, random bracelet with pineapple charm from Hawaii added to it, Value Village, Kate Spade).
4. Etsy shopping sprees
I think we all know this, but I need to reiterate: THERE IS SO MUCH AWESOME STUFF ON ETSY. Seriously. It is a hard place to be when you are an indecisive person. Quick, someone tell me their etsy favourite shops to help me narrow down the search for a present for Ally.
Because Jill is the cutest and she wears polka dots like I wear stripes.
6. Hipster Adjacent Jam of the Week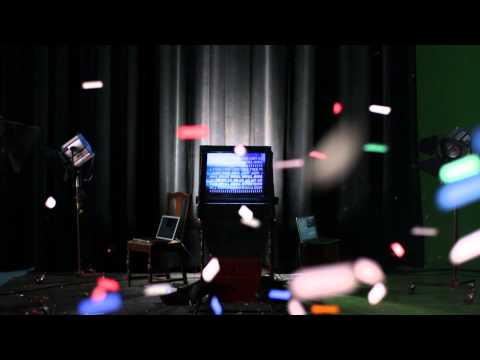 I love it so much, I actually made Ally listen to it. The only thing I don't love about all 9 minutes of it? That I can only get it on YouTube, which means I can't listen to it on repeat for days when I'm not sitting at my desk. (I have the world's worst data situation going on with my phone. Pro-tip: 500MB of data isn't enough when you're phone is actually fast enough to access the Wonders of the Internet. I didn't use all my data on the iPhone 3 because the iPhone 3 just sucked at life towards the end).
L-A: Forget Romeo and Juliet. For never was a story of more woe than that of me and my hair.
For the past year or two, my hair has been the source of great concern in my life. My hair and I have never really gotten along, but we've mostly had a friendly detente of sorts. I've always thought it should have more volume and better natural colour, but my hair had other plans. It's mostly flat and thin and went a darker shade of blonde, doesn't want to do much, and the left and right side both flip to the left. Awesome. And since my teens, I have been a sucker for anything that says "volumizing". It started with Herbal Essence shampoo (which smells like 18 to me. That and GAP Dream).
Just over a year ago, it went from mildly uncooperative to downright petulant and mean. My hair turned oily. I'd wash it and it would immediately need dry shampoo. Unfun.  I assume this is payback for the perms I had done in grades four and ten or all the at home hair colouring (the latter perm being the beginning of my transition from super long to short hair and I have apologized profusely to my bangs for that perm. I stand by my attempt at Angela Chaseness and all the boxes of extra blonde, ash, champagne, and whatever). And just when I discovered the magic products that will fight the oily hair (I love you Kerastase! And I love my hairdresser for hooking me up with that shizz!), I move to the land of hard water.
Is hard water really that bad? Well, let's put it this way, I used to watch CLR commercials and wonder: who in god's name would put CLR in a coffee pot? Why would you ever do such a thing? It's like asking to be killed a la Heather Chandler.
NOW I KNOW WHO DOES THAT: me. (I haven't actually used it in my coffee pot, but I do understand. CLR and I are fighting the Battle of Lime in My Tub right now).
But you know what else could use a little CLR? My hair.
Sweet jesus, my hair. It was bad at first, but manageable. A trip to Halifax in August was a delight because the Halifax water gave my hair a break. But after four months, things had gone to a whole new level of bad. My hair never looked all that clean and worse still, by month four, there was buildup. I've heard of it in commercials, "is your hair lifeless, dull, full of buildup" and thought, "Clairol, you are on crack." But this was actual, honest to goodness buildup. You could feel it. You could see it in my hairbrushes. Touching my hair would leave actual residue on my fingers. Gross.
So what's a girl to do? Well, here's what's happened.
Fixing My Hair in Nine Overly Complicated Steps
Step One: All the Internet Searches
Because I can't be the first.
Step Two: Apple Cider Vinegar
Upon reading Internet advice, I used Apple Cider Vinegar in my hair. My bathroom and I smelled like a delicious vinaigrette. We let this sit on my hair for ten minutes or more. It sort of helped.
Step Three: Distilled Water
Upon further Internet advice, I went for distilled water. This sounds fancy and indulgent, but is actually a pain in the ass. The 4L bottle of distilled water is awkward in the shower. The juice jug I stole from the kitchen is only moderately better. And it's cold. Room temperature water is really frigging cold. Pouring it over my head reminds me of the house I lived in in Ghana, where there was no shower (they were more into baths)  and we'd wash our hair with a child's plastic pail.
Step Four: Hair still has buildup, but is less gross
Hand to god. Ellie touched it after a week of the above
Step Five: Attempt to install filter in shower
Fail. Water shot out of the back of the filter and soaked the bathroom.
Step Six: Visit hairdresser in another city to reset your hair
I've been reluctant to find a new hairdresser, so I book appointments for any visits to Halifax. This time was a full on colour session and the mix of colour chemicals and softer water got rid of all the gunk. I refused to wash my hair the day after getting it done and my husband had to listen to me say, "it feels amazing! Feel it? Isn't it amazing? It feels normal again! Tralalalala!"
Step Seven: Continue with the awkward distilled water
Since returning home, I've attempted to wash with distilled water, but that magic from my hair reset only lasted so long. It was awkward and cold and feels like a complete waste. My hair felt amazing, but it only looked so-so. The colour and cut were great, but it's a little flatter than usual, even with product. Probably because rinsing your hair is hard with cold, buckets of water.
 Step Eight: Try the damn shower filter again
There is no feeling comparable to going from cold, buckets of water to a stream of hot water from a shower head. I remember this feeling from my travels in Ghana. Unfortunately, the shower filter can only do so much and after a month, I was feeling the buildup again.
Step nine: Clarifying Shampoo
I'm not eager to get back on the distilled water bandwagon becuase it's winter and I don't deal well with cold mornings, let alone cold water on my head in the morning (yes. I tried boiling it first. No luck thanks to build up in my kettle. I'm not kidding you when I say hard water is the worst). So on the advice of the nice lady at the Shoppers Fancy Beauty Section, I got this.
We're only into week one of this weekly shampoo and after six months of dealing with hard water, I'm trying to be cautiously optimistic. Because right now? Right now my hair feels effing amazing. Almost as good as after I got it coloured in Halifax. And that was after one use (well, I washed, rinsed, repeated) of this stuff. I don't want to get too excited, but I'll admit I felt a little of this after washing my hair with the stuff.
And now I need to start thinking about getting a hairdresser in a new town.
I kind of wish I could justify the cost of a plane ticket every time I needed a hair cut. But this is a story for another day.
Ally: I wish I had a post for you, but I spent my blog writing times fighting with people on the Internet as people in their thirties are prone to do. So, I'm throwing out a few random thoughts to help kick off your weekend. Waste time with me!
Doc Martens – The Aimile
I have been dreaming of these night and day for the past month which usually means the next step is removing my husband's credit card and ordering online in order to make all my dreams come true. I would wear them on my wrecking ball like this.
Bruno Mars really did it this time
I have a high tolerance for bullshit when it comes to my pop music videos. With that said, even I couldn't stomach this song/video. Bang, bang Gorilla? Snort.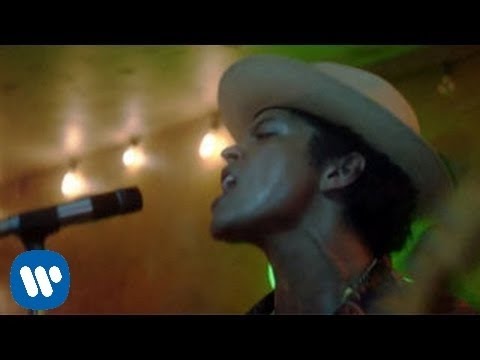 Another fashion line that I'm too old for
Where was Sabo Skirt when I was in my twenties doing inappropriate things that required adorable outfits?
Source
Such a missed opportunity.
Adam Levine Sexiest Man Alive
I'm not upset about this. I have shit taste in men (except for my husband!), you know this about me already. Do I think he's the sexiest man alive? No. But Yelawolf is busy touring so he couldn't collect the win.
Crappy Pop Video of the Week
Loving Ellie Goulding right now.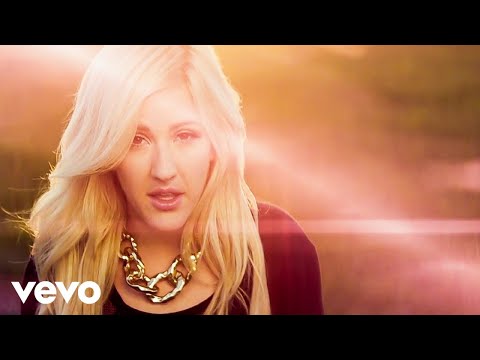 Have a great weekend, guys!
L-A: So the stars aligned and Mercury remained in retrograde and were due for a full moon or some junk, because this is probably one of the few times when I'm going to say this on Friday Favourites: I totally agree with Ally!
Not on the weird looking skirt or Adam Levine. Not at all. But on the Doc Martens. A second hand store in my neighbourhood posted a picture of them recently in my size and if they're still there, I will take as a sign from the heavens that I should own a pair. The only thing stopping me from running out to buy them is the nagging thought: can I pull them off in my mid-30s? I worked it (with questionable results) the last time around in the early-90s. So can I do it this time. Let's have a poll!
I feel like the lack of baggy, high-waisted jeans this time around is going to work in my favour.
Anyway, the other favourite this week is also a surprise: Pharrell Williams. I usually don't have much time for him. And I actively boycotted Blurred Lines this summer, refusing to enjoy any moment of that jam. But this? This is just so goddamn delightful.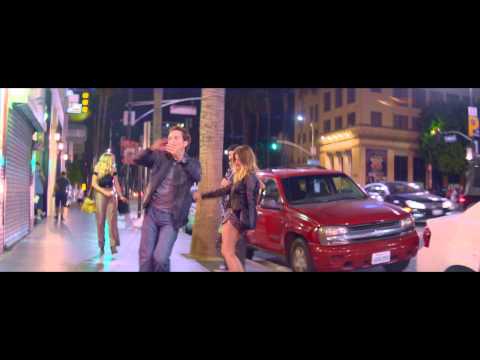 It is 100% worth it to go watch the 24 hour video. Just pop in and out all day. Trust.
Crappy Pop Video of the Week

Archives

Categories

Like Box

Error: Twitter did not respond. Please wait a few minutes and refresh this page.