Meet Ally & L-A.
Ally & L-A  are friends who live in Halifax. They have opinions about fashion and pop culture and they want to share them with the world, whether the world likes it or not. Sometimes serious, mostly humorous, this a blog about the styles, fashions and celebrities they love and love to hate. They publish three days a week: Monday, Wednesday, and Friday, with the occasional bonus post for big events.
You can find us all over the Interwebs. We're on the Twitter and on the Facebook. We're even on the Tumblr. Twice.
The name of the blog is a shout out to HRM legend Joel Plaskett and his song 'Fashionable People'. We heart Joel and we definitely heart the song. L-A firmly believes it should be on a Gossip Girl soundtrack.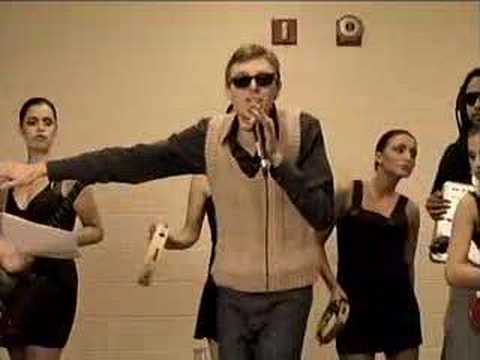 So, exactly who are the ladies behind Fashionable People?
Ally
Halifax native, trained in PR and known for her awesome style. Part of this style comes from her tendancy towards ridiculously expensive shoe purchases. She also has the unique ability to hide said shoe purchases from her loving husband with such believable excuses as, "These? My coworker bought them for me!". Her living room is cluttered with back copies of Vogue, Elle, Fashion and Nylon magazines. Throwing these out would result in divorce.  Her dream job is to open a second hand thrift store full of incredible designer vintage. She has recently opened her own PR business.
L-A
She's the only one. For reals. She's the only Lesley-Anne Steeleworthy to ever exist because she made up her own last name. It's also a lot of name, which is why she often goes by L-A.  Originally from Newfoundland, but calling both Halifax and California home, L-A is a late bloomer who took her time to figure out what she loved to do. She's trained as a journalist, studied identity and girlhood on television and how to be a PR pro like Ally. She currently works as an Account Coordinator at a really nifty agency in Halifax.
She adores fashion mags, shopping local boutiques and spends far too much time online looking at nautical themed clothes and jewelry she can't afford.  The love of fashion started early with a magazine subscription to Flare when she was only ten years old. At the time, she thought she'd grow up to be a designer and would draw designs for her Barbies and used Fashion Plates obsessively. While her fear of the sewing machine put design dreams on hold, her love of fashion (and writing about herself in the third person) has never waned. She's just focused that love into online fashion journalism.   She also makes and sells crafty things.
Decent Pop Video of the Week

Archives

Categories

Like Box