L-A: So, fun fact about me: I'm seriously into bees. The whole bees disappearing thing actually causes me great concern.
I mean, maybe they're aliens leaving Earth, but probably not. And that's kind of a bummer since bees do important stuff like pollinate. Which is why I'm delighted that my yard in the summer is bee central. I'm even planning a bee garden this summer (which means planting a bunch of flowers that bees might like in a disorganized fashion).
And while it's unlikely I'll single-handedly save the bees from disappearing with a few flowers, I have found another way of saving them: jewellery!
Yes! That's right! I can combine my love of over-accessorizing with my love of bees. Perfect, n'est pas?
The first step was last year's purchase of a Jenny Bird bracelet, which has a standing invitation to the arm party.
It's super cute. (Also, off topic, I miss that red bracelet from Second Storey. I wore it until the clasp died from exhaustion).
And now I've found a new and equally lovely way to help save the bees. Meet the necklace I'm currently coveting:
This one is a bit more of a splurge, but it's going to happen this summer. Because as Wayne once said: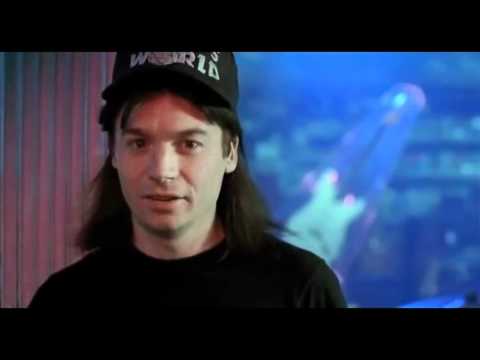 But seriously y'all. It's adorable and Birks is ponying up cash (10%) to a honeybee foundation. I have no idea if this will help the bees, but I know I'll feel better and I'll have a super nice necklace. (It would probably mean more if I dropped close to $10k on a diamond honeycomb necklace, but let's be real, a girl has got to pay the rent for the year).
Ally: Remember me? No? We're totally sorry for the shortage of blog posts lately. I'd like to have an important excuse, like I'm training to be a cardiac surgeon, but the truth is I'm obsessed with Parenthood and am submerged in season three right now. This seems like a good way to kick off the Favourite Friday post.
Parenthood
El Jeffe and I have a tendency to get into shows well after they've begun. For example, we spent a good two months in the fall/early winter watching Breaking Bad. A few years ago, we did the same thing with Six Feet Under. It's sort of nice, because you don't have to wait to see what happens "next season". It's sort of awful because you're so addicted you find yourself watching Parenthood instead of doing important things like, I don't know, brushing my hair. If you are a fan of Parenthood, and I'm assuming a lot of you are, do not spoil it for me! I think I need a seperate post about Julia's work attire and Kristina's "tendrils".
Source
And I know enough to know that some sad things happen to Kristina in the upcoming seasons, so I won't talk about her hair too much, but seriously those "tendrils". No.
#PostFail
When you think that we are ignoring the blog completely, sometimes we're not. Sometimes we're spending an embarrassing amount of time writing posts that are called, "You're Bad in Bed Based on Your Music Videos: Pitbull Edition". I think it's important to share your failure from time-to-time, just so people know that you're not this superior, genetic gift of God, living a life of splendour in the suburbs. I'm human too, guys! Behold, the worst post ever:
Ally: We haven't had an honest to goodness pop culture snark post lately, and this makes me feel sad and like a failure. I thought about how I could change this, and in effect make the world a better place, last night at 3am and came up with a brand new theme for the blog: You're Bad in Bed based on your Music Videos. I don't know how I do it either, but I do.
First up to bat is Pitbull in the first video that has ever actually stopped me from downloading a crappy pop song.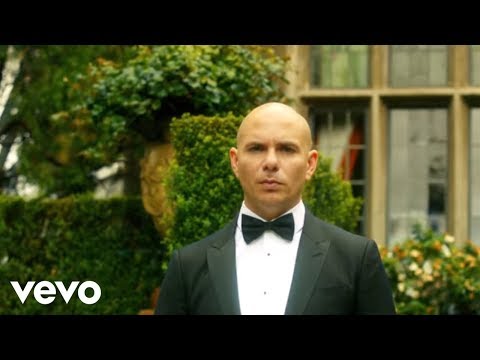 ….and this is where I ran out of steam….and Pitbull gifs. Be thankful for life's small gifts. I don't think this theme would have lived very long, or brought us any blogging awards. I could be wrong. I was planning a seperate post on Justin Timberlake's videos, but after that…who would we have? Enrique? Hmm…maybe there is something to this…
Rihanna
I go back and forth on Rihanna, as many of you long-time readers are aware. Right now I can't get enough of her, and her unique ability to tell Instagram to fuck right off. I'm also making her MET Gala ensemble my new desktop background photo.
Source
Rihanna also deserves some attention on our blog in the coming weeks. I wish I could take a time machine back to my twenties and do them over again a la Rihanna (the millions of dollars helps her confidence, but still).
Crappy Pop Video of the Week
There are a lot to choose from these days. Lots! This one is getting some love on my iShuffle this week, so I needed to share.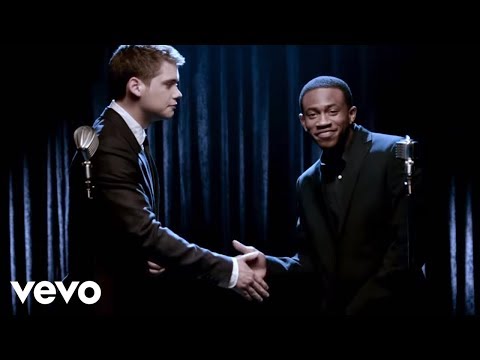 Be honest. You missed me.
L-A: I'm not sure what happened, but on my most recent visit to California, I bought only two pairs of shoes. It's like I've suffered blunt force trauma before shopping. Or was a practical grown up who remembered she hasn't properly unpacked the other 40 pairs she owns after last year's move. I used to come back with at least five pairs. The pair I did buy are adorable enough to resurrect Monday Shoe Porn.
Meet my outrageously cute Kate Spade Keds that I picked up on sale on Friday. Pretty much the perfect sunny day spring shoe. Which makes sense. I did buy them on the perfect date.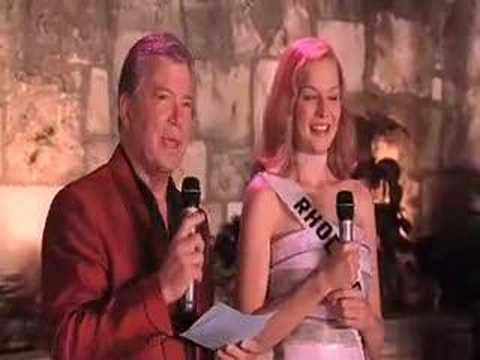 They are the April 25th of kicks. Perfect for days when you need a light jacket and want to go sock free (anyone else pumped to be free of socks?). I had originally picked up a pair of Taylor Swift for Keds that had striped ribbon laces, but thought these were even cuter (and I remembered that I'm not a 15 year old girl).
*(Please ignore my fat ankles in the photo – I'm not sure if that was the angle of the picture or because I took the picture after getting only an hour's sleep on my overnight flight from LAX thanks to the lady in front of me who puked in her sleep after starting the flight with rye and soda. But that's a story for a different blog).
Decent Pop Video of the Week

Archives

Categories

Like Box