Ally: I don't know…is it so HARD for Pretend Boyfriends to get anything right? I mean, sure L-A had to deal with Ryan Gosling playing some string instrument on the streets of NYC, but a lip tat? A LIP TATTOO? FML, YelaWolf. FML.
P.S. My 35 year old ass wore those sunglasses yesterday while out for a walk with my baby daughter in the muthafuck'n suburbs. Chew on that with your new ink.
Source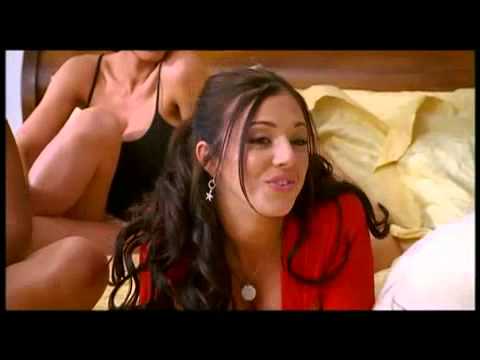 You made me do this.
L-A: Awards Show Season! Whooo! It's time for the dress porn and the red carpet cringefests. The upside to the Golden Globes is that for every belittling and insulting moment an actress had to endure on the red carpet ("tell us about your nails, jewellery, dress, are you single, how do you stay so pretty" vs "tell us about the craft of acting good sir"), we got the amazingness of Tina Fey and Amy Poehler who made jokes about the age of George Clooney's girlfriends, Leo and supermodels, and how a dude losing 45 pounds for a movie isn't really that amazing.
Having said that, we still tune in for the dresses.
Loved it!
Amy Adams: I applaud you for continuing to work with the double sided tape. You worked that look hard in American Hustle and you're working it now. The dress isn't anything amazing, but it's simple and I like it. The necklace wasn't really necessary. Your plunging cleave was able to do this dress all on its own.
Cate Blanchett: Your dress was a bit of a head tilt at first. I couldn't figure out if I liked it at first because it's such a complicated dress. The more I looked at it, the more I loved it. Although if I were her, I'd be afraid I'd break it somehow – tearing it with diamonds on my bracelet or some jazz. It would happen.
Elisabeth Moss: I'm glad you won for Top of the Lake and not Mad Men, because that series was nuts and your character didn't take shit from anyone, especially Don Draper types. And while I'm not in love with your hair, this dress intrigues me, so it's going on my love list.
I give you bonus points for flipping off the manicam, since that's what most of us playing along at home are doing.
Juliana Margulies: I love the Good Wife so, so much (#TeamWill), but I don't think you've ever made my list of dresses I love. You always seem to go for body hugging dresses in red, so I really appreciate this one. It seems a bit much for the Golden Globes (I feel like the Oscars is the real ball gown night), but I still love the bit of pattern on this and that you didn't go for a necklace. 
Lady from 12 Years a Slave (Lupita?): I haven't seen this movie yet, but I've heard very good things. I don't know who you are, but hot damn! This dress! I would normally mock a woman in a cape, but you are working that cape and the colour is amazing on you. Well played. I join the ranks of everyone who loved this dress.
Tatiana Maslany: Are you watching Orphan Black yet? Because you need to be and it's all because of this lady. She's amazing. I would have liked to see her win over Robin Wright (and I say that as a fan of House of Cards), however I'll accept her red carpet look as a consolation prize. It's simple, but pretty and looks great on her. Her hair is fantastic and she didn't overdo it on the jewels. Well done, Tatiana. And for the rest of you, set aside a weekend for a binge watch of Orphan Black to prep yourself for the new season in April.
Best Maternity Formalwear
Okay, I've never been pregnant, so I have no idea how to dress a pregnant body. I assume finding decent formal wear is a challenge. Since we had three pregnant ladies, I'm going to give you the best and worst and ignore Olivia Wilde (because I just don't like her. Also, her dress wasn't the best).
Kerry Washington: Thankfully, your stylist sobered up to dress you for the red carpet. The dress isn't out of this world amazing, but it's classy and lovely and you look great. I still won't watch Scandal, but well done tonight. Because I've seen the bad side of maternity formalwear and it's a dark place.
That dark place of maternity formalwear includes Drew Barrymore's ridiculous floral number.
At some point, Drew Barrymore will realize she isn't no longer a child star and start dressing like an adult. Until then, this style of sheer, flowy fabric with flowers attached looked better on teenaged Kiernan Shipka at the Emmys.
The I Love You, But, We Need To Chat
These are some of my favourite actresses. So this breaks my heart. I just can't love your dresses.
Aubrey Plaza: I mean, It's fine. Ish. It's giving you armpit rolls and the ends are doing some very, very weird things. And I'm worried that there's a giant bow on your ass. So this is a no.
Rashida Jones: I'm sorry, but are those sequined palm trees on your dress? Even Martin Scorcese looks concerened.
Lizzy Caplan: If I were to put you up against the previous two, you'd win. It's all art deco and jazz, but I just can't like it. I'm sure others will disagree, but sorry, not my jam.
Jennifer Lawrence: Oh Jennifer Lawrence. Yours is the most heartbreaking of all. You're still one of the most delightful people Hollywood has ever produced and I'm jazzed that you won for American Hustle, but hell's bells. You need to quit Dior before you hit the Oscars red carpet. Or have a serious talking to your stylist. Because this is not okay. This looks like one of those Project Runway challenges where they made the dress out of toilet paper and you're impressed because it's made out of toilet paper. But this is not toilet paper, it's Dior, so it's giving me the sads.
But at least you were up to the gif-worthy shenanigans that make internet explode with glee.
The Maybe, I Don't Know, Yes, No, Okay Dresses
Emma Watson: well, I do like the dress. And I'm on board with the pants. Kind of. Maybe I'd be more on board if they were the focus instead being hidden under a pseudo-gown. But where you really and truly lose me is on the shoes. Who even thought those were a good idea?
Taylor Swift: I don't know, kid. The dress just seems a bit much for the Golden Globes, especially for Best Original Song (maybe, just maybe, if you were up for an acting award). Are you just going crazy because you can't wear the same kinds of gowns to music awards? If that's the case, then I might give you a pass for wearing one of the biggest dresses of the nights. And while I'm okay with it in the front, the bustle and train were complete overkill. Your hair looked fantastic though.
Just No
Zoe Saldana: What is this? What's happening? This is like five or six half baked ideas in one dress, worn with a bra with straps that keep sliding down. I was questioning why you had a bubblegum coloured clutch, but then I realized it's because there is half a meter of pink in the back. Also, I'm pretty sure your shoes don't fit.
Paula Patton: My Barbie had this dress and rocked it hard in 1984.
Lady from Masters of Sex (I think): This is very Dorothy goes to the prom in Oz. Is this actually a blue seesucker gown with a mullet front? I can't tell what's happening, I just know I don't care for it. And the shoes? Maybe in another lifetime with a different dress, but they are doing nothing for me today.
Kaley Cuoco: I feel like you've done this before. It's like you just can't say no to a ballgown skirt in recent years. Maybe it's the casual hair paired with the ballgown, but whatever, I'm bored.
Kate Mara: This just seems harsh and space agey. Maybe it's the blonde hair with that dress, but I'm pretty sure it's the dress with it's metallic fabric and Jetson's style sleeves. A big pass on this.
Okay, so your favourites/head tilts/hates? What stood out on the red carpet for you? Ally's feelings will be coming later today.
Ally: I don't need a lot of space.
Best.
Lupita Nyong'o
Source
The End.
No, really. Lupita Nyong'o's dress was on fire. She was breathtaking. We should all sit down for countless hours today and reflect on how we can achieve perfection quite like she achieved it last night.
Amy Poehler
All of the dresses Amy wore last night were sexy. And not even just "sexy for a mom" (aka Jennifer Garner). I can't recall Amy ever looking so happy.
Olivia Wilde
My favourite maternity look last night had to be Olivia Wilde. She looked delightful, if not a little uncomfortable. Also, I miss long hair.
Source
Worst.
In my opinion, cause apparently everyone disagrees with me, where Jennifer Lawrence killed it a couple of years ago in her red Calvin Klein, Reese Witherspoon bombed in a aqua Calvin Klein number.
Source
I saw this and literally shrugged. I also tweeted out a joke that apparently only I thought was funny.
For reference, here is Jennifer Lawrence a couple of years back with a similar look that I adored.
Besides that, I endorse all of L-A's above choices. Except for Taylor Swift. I thought Taylor had never looked better. It might be because Taylor can do no wrong in this house.
Ally: I'm pretty proud of myself. This week I actually went out and purchased grown-up clothes that I coveted instead of paying cash money for inappropriate clothing online that even my seven month old daughter is too old to wear. 2014 is looking up, my friends.
Source
This news kicks off the week of Favourites (and one, I Cannot Do It Anymore Miley Cyrus).
Buying clothes like a boss
Wendy from Biscuit General Store touched base via Twitter after reading about my love of the label MinkPink (Twitter? I owe you one). She told me that not only does Biscuit carry MinkPink, but they have tons of it on sale, y'all. So I did the responsible thing and dragged my four year old into a clothing store cutting it precariously close to the time we were due to be at a medical appointment. I felt this was a "teachable moment" on time management for young Master G.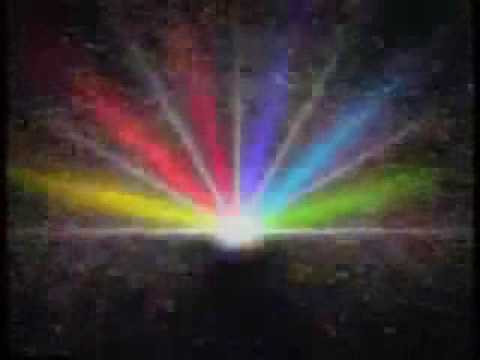 Not only did we make the appointment on time, but I walked away with two excellent additions for my closet.
Let me introduce you to the Rising Dawn Dress from MinkPink…
The above dress was on sale, which meant that I should have no guilt whatsoever for purchasing the following sexy secretary skirt from MinkPink for full price…
Enjoyable, yet not educational, reading.
I won't tell a lie, I quite enjoy the Bridget Jones series. This means I was very excited when El Jeffe gave me the latest book for Christmas. I devoured it as quickly as possible.
Source
So, sure, it's not going to win any literature prizes and the focus on weight, appearance etc. made my evolving feminist head hurt, but the book was a page turner best enjoyed with a glass of boxed wine. The formula for relaxation right here.
Searching Pinterest for "leather pants street style".
No, really, this is an actual favourite activity of mine lately. I do this now. Often. I can't tell you how much I want leather pants, and even more, how much I want to have places to go that I could wear leather pants. I wonder if Kate Moss debates whether a certain location is leather-pants-worthy. I bet she doesn't. Kate Moss is like, "Fuck that shit. I'll be wearing my leather pants today." I want to be Kate Moss.
I Cannot Do It Anymore Miley Cyrus
This rant my get the blog some hate, but I'm a big girl. Have you seen the video for Adore You? The new song by Miley Cyrus?
I don't care that Miley was once a Disney star. I was once in grade three. The world still let me grow up. She played Hannah Montana, get over it. No, seriously, you should probably get over it. Hannah Montana went off the air a very long time ago (don't make me Google).
What I do care about, as a fan of her music, is the image she is shoving at us over and over and over again.
What I think is happening is that I'm getting old. I've been shocked by the Christina Aguilera "Dirrty" video (I will never forget watching that for the first time), the Madonna, Britney, Christina "threesome" at the MTV Awards, the Superbowl clothing malfunction with Justin and Janet etc. etc. etc. I'm frankly tired of artists like Miley being desperate for attention when they are already getting heaps of it. The visual of Miley shoving her hands down her underwear didn't make me gasp or run to Twitter to talk about how we should lock our children in their rooms with baskets of Kale, it just made me roll my eyes so hard that I almost ate them for dinner. It's been done before. IT HAS ALL BEEN DONE BEFORE. You are just making the EXACT SAME PEOPLE angry. How often do we have to make Sarah Palin angry before IT IS ENOUGH?
I'm a huge advocate for creating an open and welcome space for women to express their sexuality in whatever way they wish, so maybe I'm going to sound like a complete hypocrite with this rant. Maybe I'm not going to sound like a hypocrite, maybe I am a complete hypocrite. It's just that my feeling is that this isn't so much Miley expressing her sexuality as it is Miley getting way too much joy out of the controversy she courts by expressing her sexuality. I think contrived is the correct word.
con·trived

k?n?tr?vd/

adjective

adjective: contrived

1.deliberately created rather than arising naturally or spontaneously.
And I don't think I'm alone in feeling annoyed that once again I feel obligated to dedicate some of my feminist efforts into defending Miley against arseholes all over the Internet. This was fine for the Can't Stop video, totally ok for that awards show where Robin Thicke dressed like Beetlejuice dressed like John Travolta, and even ok for the Wrecking Ball "OMG she's naked on a wrecking ball!" backlash. You know what, Miley? For 2014 I'd like the Internet to get tired of your antics and streamline it's feminist power for good. For issues like, I don't know, childcare for working women or equal pay as our male counterparts.
The thing I need to remember is that Miley is still young. While Beyonce can drop an album full of videos about sex, lots and lots of sex, with zero advance promotion and Win the Internet for 2013, Miley still needs to figure this all out. The difference between the Adore You video and Beyonce's Rocket video is sophistication, and that comes with age and with experience. Beyonce has the benefit of both.
As a fan of Miley's I was just hoping for more with the release of the video. Because the Adore You song is brilliant. Her whole album is brilliant. If you think otherwise, you're selling Miley's talent short, and to be honest, I kind of think Miley's selling her talent short.
The Most Beautiful Cover that Brings All the Feelings of the Week

Archives

Categories

Like Box

Error: Twitter did not respond. Please wait a few minutes and refresh this page.